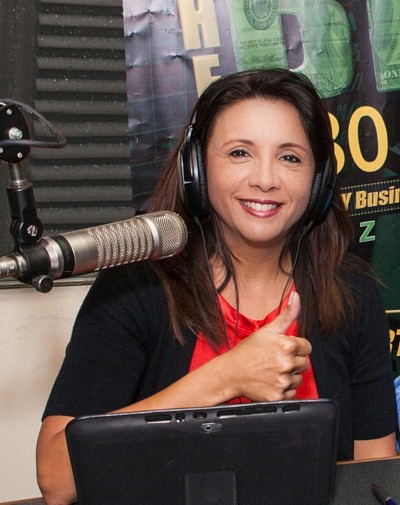 WHO IS SALLY?
Sally has been in many roles through her business career and recently decided to leave corporate America after 15 years to find her impact in the world. She found that she loves addressing the business community and has developed a keen sense to what our audience is craving for. In tapping into those needs she created a platform in which to use radio to bridge the communication gap between successful women and those who need such encouragement as incentive to grow themselves and their businesses. Taking business as the topic of our show, Sally has found her passion to inspire, motivate and connect women from different parts of the state, country and world via the air waves.
WOMEN IN BUSINESS
Airing Live!
Tuesdays & Thursdays
10-11 AM EST on WBRN Miami
Replays Airing:
Wednesdays & Fridays 10-11 AM
Tuesdays - Fridays 4-5 PM + 8-9 PM
Weekends 10-11 AM + 1-2 PM
The show is a one of a kind platform that showcases the "WOMAN" behind "THE WOMAN IN BUSINESS"; Stories that matter for women by women. Successful business women, executives, entrepreneurs & extraordinary women share their stories, their journeys and what they've learned along the way, inspiring an audience with practical and meaningful information to help them grow their businesses and themselves.
The show will also discuss trends, events and happenings around town that spotlight women professionals with a goal to INSPIRE, MOTIVATE and CONNECT……Women In Business.
PETE BIZ RADIO
THE VOICE OF BUSINESS